Youth Club is a great place where young people can take part in a variety of sports activities and make new friends and learn new skills.
As part of this, we offer a range of sports activities because we know how important it is for young people to exercise. Exercising not only helps to keep young people physically fit, but it also helps to improve their mental health and has been shown to reduce stress, improve mood, and increase self-esteem. Furthermore, participating in sports activities is a great way to make new friends and can help young people to develop teamwork skills.
To assist our service provider Epic Youth with our multisports activities, we work with Premier Education, the UK's No.1 provider of sport and physical activity in schools.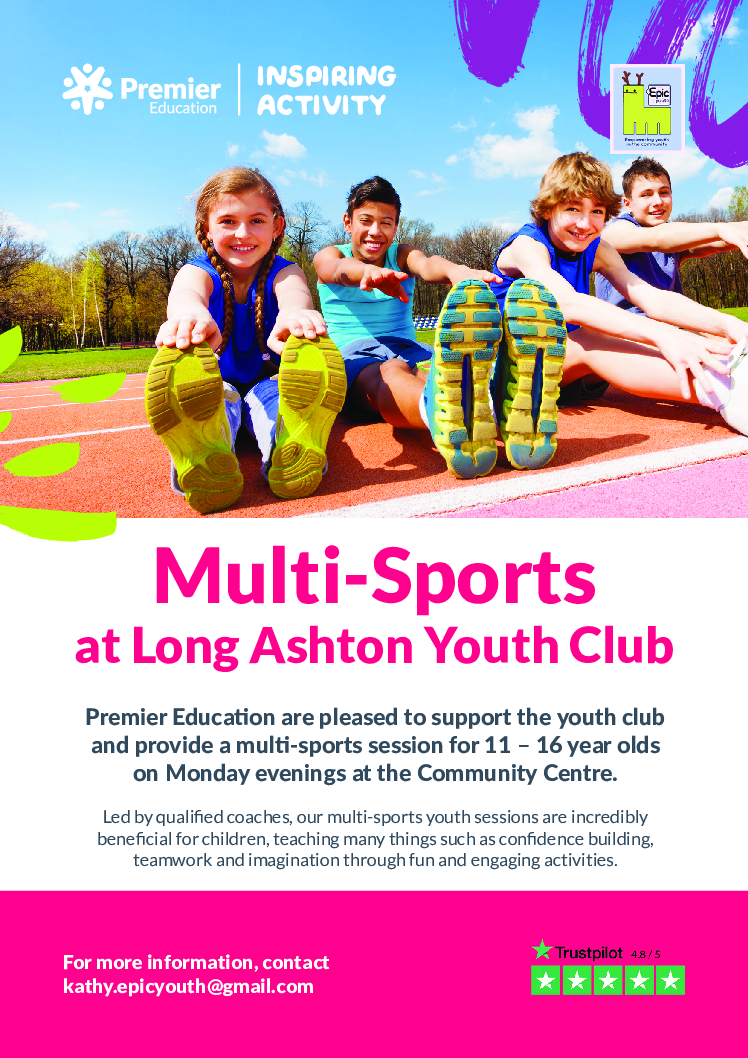 All Premier Education coaches are all DBS checked and trained to work with young people, enabling them to understand young people and create inclusive and engaging activities that bring out the best in everyone.
If you would like to learn more about Premier Education and the multisports activities we offer, please contact us.